The magic that is the MJU High Dining Moonlit Moveable Feast returns to Joshua Tree on November's full moon. Please join us for an unforgettable choose-your-own-adventure experience!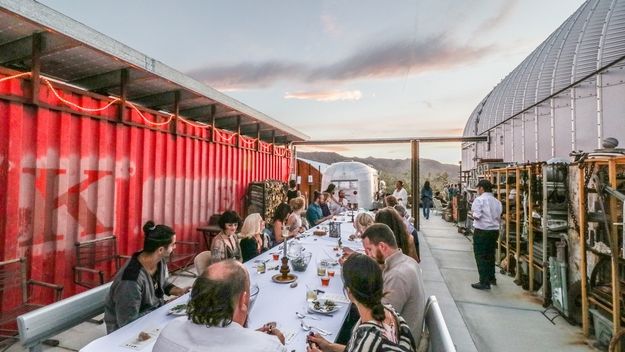 JOIN THE MJU HIGH DINING CLUB TO RECEIVE 20% OFF!
"I arrived at Moonlit Moveable Feast just as the sun slid behind a boulder-covered hill on the far horizon of a vast desert landscape—turning the sky cotton-candy pink and bathing the rust-red terrain all around me in a truly glorious quality of light. Such celestial splendor and near-psychedelic plays of perspective have been drawing artists, prophets and spiritual seekers to Joshua Tree for many thousands of years, typically in pursuit of some deeper connection to themselves or a higher state of consciousness." Read all about it on MassRoots by David Bienenstock
"Somewhere between the gorgeous desert sunset, the cannabis-infused cocktails, the Chinese tea time with a guy named 'Snakes', the artisanal weed tastings, the sound telescope, and the rabbit ragu — it dawned on me: "I am not at another boring weed dinner." Read all about it on Green State by Elise McDonough
The event is held on an artist's studio/compound that borders the Joshua Tree National Park. Spectacular views of the Sunset and Moonrise will be had by all. This event features two seatings.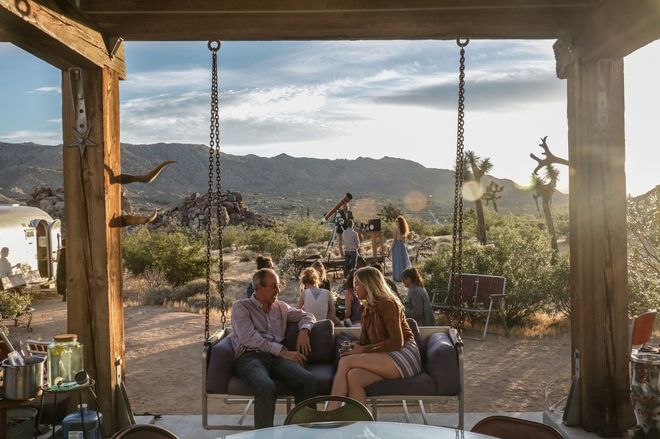 We are so high about The Emerald Exchange "Sungrown Lounge" at the MJU High Dining Moonlit Moveable Feast where you'll explore outdoor, sun-grown cannabis strains from various regions from our friends in Northern California. Photo credit: PuffPuff PassCo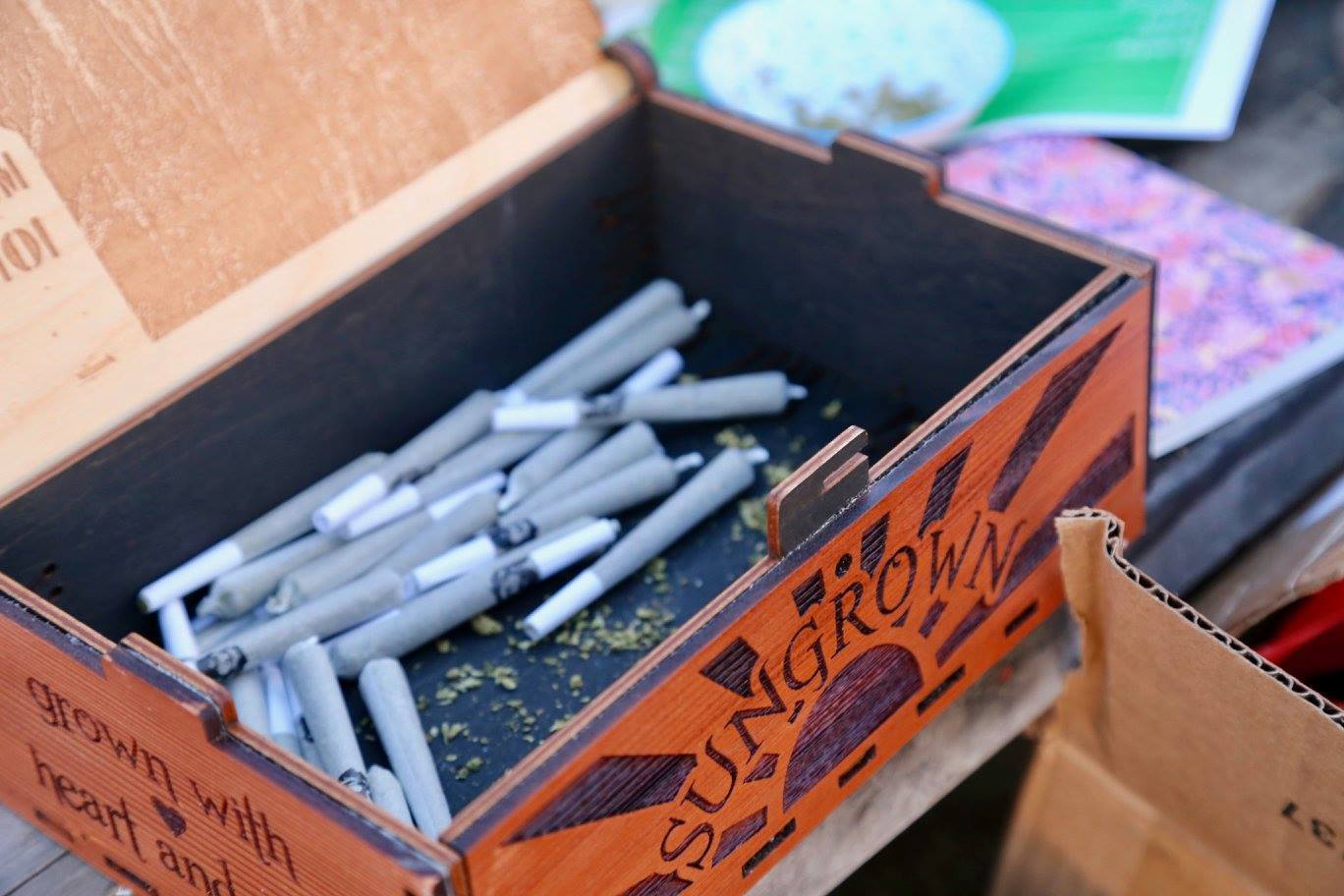 Meet the Chef!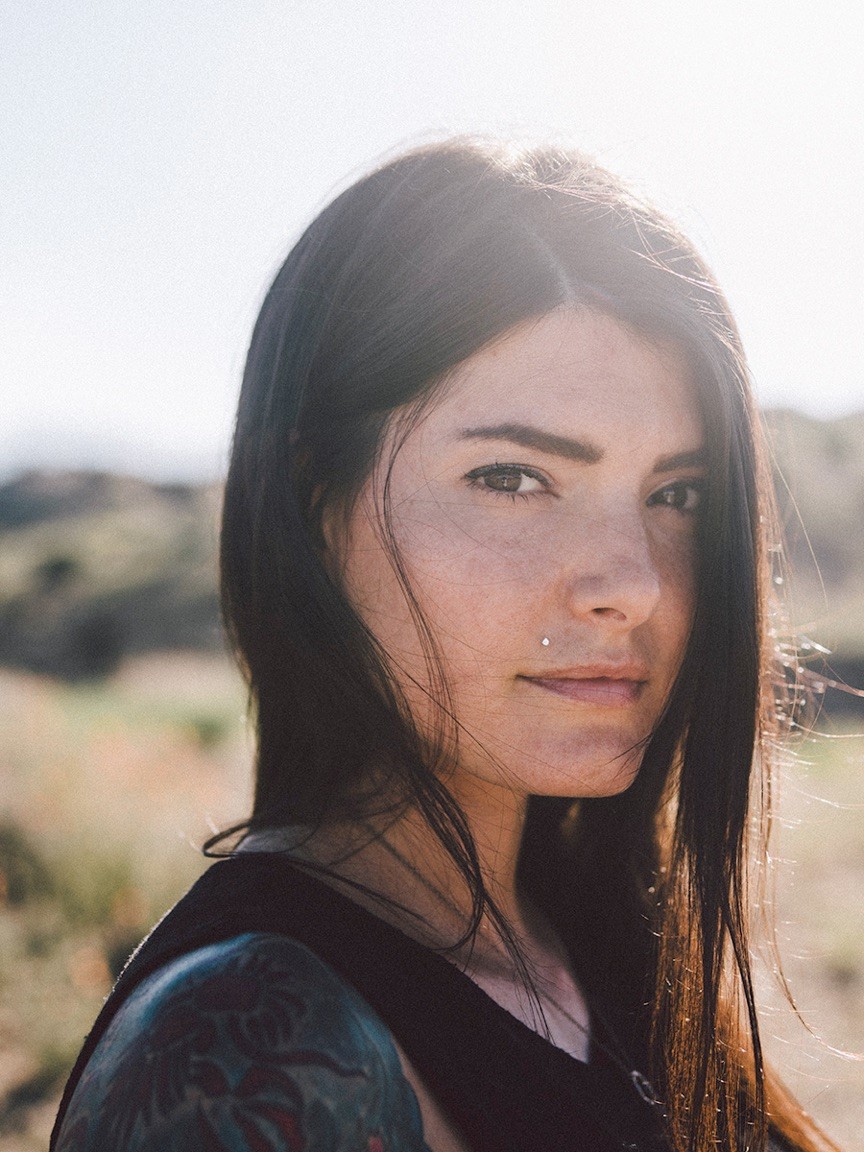 Moonlit Moveable Feast's intent is to excite all of the senses. Allow us to tease your taste buds and tell you all about the wonderful Chef Sabrina Phelps, a.k.a. Desert Moon Child, the Nomadic Chef!
Growing up near Los Angeles, Sabrina's childhood was spent strolling through
the beautiful local California farmers markets and she continues that practice today she as loves incorporating seasonal offerings into her menus. Sabrina has traveled the world and brings with her the love and vast knowledge of cuisine from cultures across the globe.
Sabrina graduated culinary school in 2005 and has worked in a few restaurants in Los Angeles. One of her career highlights was being flown to Berlin Germany in 2015 to be a guest chef of Zum Mond, where she created a menu of 
California/Southern cuisine. She's spent many years catering and working as a personal chef for clients including: JAY-Z, Nine Inch Nails, Kanye West, The Eagles, Fleetwood Mac, Justin Timberlake, and Gwyneth Paltrow to name a few.
We've partnered with Ryan Keller Properties!
Guests of all of Ryan Keller's properties will get 10% off their 11/4 booking if they mention "High Dining", while the date lasts! Click HERE to book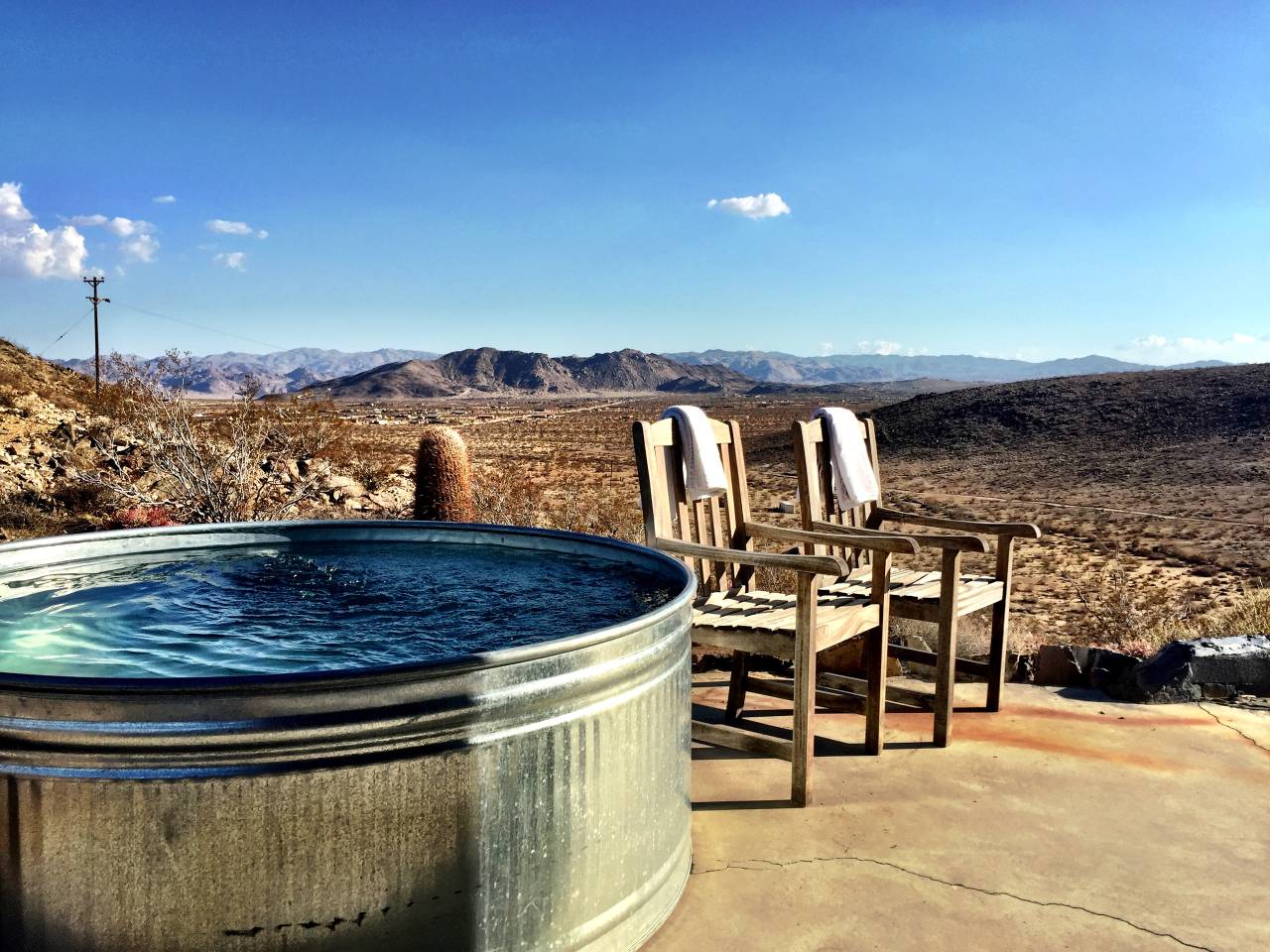 A portion of MJU High Dining Moonlit Moveable Feast ticket sales will be donated to help California Fire Victims. Sending you all love from the bottom of our hearts. CLICK HERE TO DONATE NOW
The event is strictly 21 and over. All participants must have a valid MM Dr. Recommendation. Don't have one yet? Get one from the comfort of your own home at: http://mju.nuggmd.com/ for just $39
Join the HIGH DINING CLUB! Membership is free and comes with advanced notice of events, premier gift bags, and discounts on tickets.
*Prop 215 compliant event
*Sponsorships available – please inquire at: info@highdining.club